Trust the Message God Has Given You!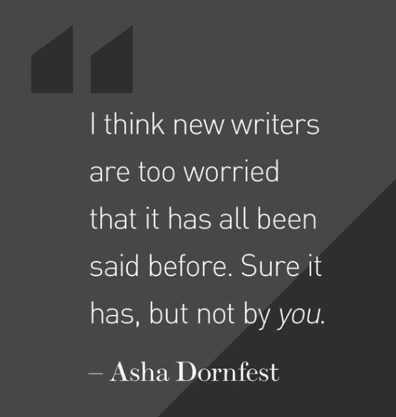 2 Corinthians 3:5
What Does The Word Say
5 Not that we are sufficient in ourselves to claim anything as coming from us, but our sufficiency is from God.
Hi Authors,
One of the many things that may hinder you is the thought that, "I've read this before."  Well, as Solomon said, "There is nothing new under the sun," so you probably have.
Have you ever had dinner with a picky eater? The same meal that was delicious to you was totally unappetizing to them. Writing is much like cooking for a picky eater. There may be hundreds of ways to make the same recipe but only one way that makes it palatable to them. Your book is God's recipe to the picky eaters who have been waiting for something that taste good the them — waiting for YOUR way of putting the words together — waiting for YOU to help them understand.
This is the reason that NOW, at the very beginning, it is SO CRUCIAL for you to be genuine to the recipe that God gave YOU. Don't try to sound like someone else. Resist the thought that, "They made it sound better." Remember, you may be cooking the same dish, but God has given you a different recipe!
Trust the message God has give you.
Be true to your own voice
Trust the message that God has given you; be true to your own voice.
Start strong.
Finish STRONGER!
THIS IS YOUR YEAR TO PUBLISH!
Marilyn Alexander