Start Strong. Finish STRONGER!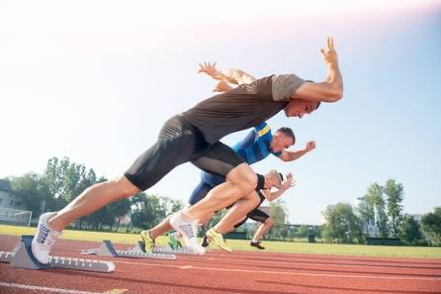 1 Corinthians 9:24-27 New International Version (NIV)
The Need for Self-Discipline
24 Do you not know that in a race all the runners run, but only one gets the prize? Run in such a way as to get the prize. 25 Everyone who competes in the games goes into strict training. They do it to get a crown that will not last, but we do it to get a crown that will last forever. 26 Therefore I do not run like someone running aimlessly; I do not fight like a boxer beating the air. 27 No, I strike a blow to my body and make it my slave so that after I have preached to others, I myself will not be disqualified for the prize.
Hi Authors,
It is exciting to begin the journey of Authorship!
Just like Paul in I Corinthians, running, like writing, requires discipline, and ONLY the disciplined runner, writer, receives the PRIZE! But it is imperative that you understand how you BEGIN your journey will determine the success of your outcome.
dis·ci·pline
/ˈdisəplən/
Restraint exercised over one's own impulses, emotions, or desires.
Whether you are running or writing, your posture of how you begin will determine the success of your finish. Runners begin their race with chin to their chest; almost as if they start with their head down. This helps them to cut through the resistance of the wind. As a writer, beginning with your head down will help you cut through the resistance negativity and the voices of the naysayers.
Runners also must focus to clear hurdles in their race. Hurdles for a writer may be simply be LIFE itself; Those daily things that can easily take precedent over your writing. DON'T ALLOW IT! You've made a commitment to yourself, and to GOD to finish the assignment that HE has given you.
Rehearse the goals you've set! Focus on the completion! Post your vision board on the wall! And if you haven't made one, make it!  Make sure you are writing on a consistent basis. And above all . .  .
Don't Faint! Don't Quit!
Stick With The Process!
You ARE Destined To Publish!
Remember, this is NOT an impossible task, because with God ALL things are possible! Don't doubt what God has given you, and don't doubt the God IN YOU!
Start strong.
Finish STRONGER!
THIS IS YOUR YEAR TO PUBLISH!
Marilyn Alexander